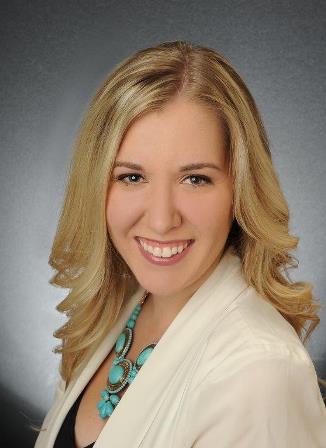 Arielle Von Flue
45 River Park Place West Suite 102
Fresno, Californie 93720
États-Unis
Cellulaire : 5595136460
Tél. : +1 5596755918

Langues parlées : anglais
I grew up in Madera, CA and have been around the real estate business my whole life; I like to say I joined "the family business". I went to Fresno State where I majored in Broadcast Journalism. After college the opportunity came knocking to get my real estate license and I couldn't pass it up. It ended up being more of a blessing than I could've ever imagined and I thank God for giving me this opportunity. I'm very involved in my community as well. I currently serve on my local Board of Realtors as the Government Affairs Director, which means I'm the link and voice between the realtor community, local community and government officials. I'm also a founding member of our local Young Professionals Organization which we are just starting to get off the ground. In my down time I love cooking and being in the kitchen is my happy place. I also love to go flying and am planning on starting my courses to get my pilots license this year. I've always had the utmost respect for our military members throughout the U.S. and around the world. I grew up with service members in my family. My grandfather served in World War II overseas in Europe under General Patton, my Uncle served in Vietnam where he was injured in the war and has since been awarded a Purple Heart and my cousin served in the Army in Iraq and Afghanistan for 3 years when his service was cut short as a result of his Striker vehicle running over and IED and being injured. When he returned he was also awarded a Purple Heart for his service.
​ When hiring me as your Realtor you'll get someone who is passionate about what they do. I serve my clients with integrity, energy and creativity. I will work hard for you in every aspect of your home buying or selling experience. Growing and learning are important to me; I'm always trying to be more knowledgeable about my industry and looking for ways to better myself in business and my personal life. I serve all of the Central Valley from Chowchilla to Clovis and anywhere in between. I go the extra mile for my clients to provide a fun and stress-free real estate transaction. You can count on me to get the job done no matter what!
Veuillez patienter...
Emplacement :
45 River Park Place West Suite 102, Fresno, Californie 93720, États-Unis
Arielle Von Flue parle anglais. Vous trouverez Arielle Von Flue de CENTURY 21 à l'agence CENTURY 21 MM située à l'adresse 45 River Park Place West Suite 102, Fresno, Californie 93720, États-Unis. Communiquez avec Arielle Von Flue en composant le 5595136460.