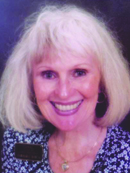 Barbara Horta
2995 R Street
Merced, Californie 95348
États-Unis
Tél. : +1 2098122034

Langues parlées : anglais
My Real Estate career started in 1978 and I have been working as an agent for 40 plus years. I started out with an interest in ranch properties at an early age having grown up on a farm. My upbringing sparked in me a support of agriculture. Today I am a partner in a farm where we've grown almonds and raised cattle. However, I soon found residential properties becoming the majority of my sales. It's been very rewarding and a pleasure helping first time home buyers settle down in their very own home. In my spare time I love to collect antiques; I see them as tried and true which has value in my eyes. I am a grandmother to 5 and a great grandmother to 4. I grew up with a military father and today I am proud to say I have my own grandchildren serving in the military. I am a Cancer survivor and have lost one son to cancer, for this I advocate for my local cancer society. In regards to my real estate practices, my work ethic speaks for itself as well as my appreciation for the business. I enjoy meeting clients from all walks of life and taking on any type of challenge that I face. In addition to finding homes for many first time buyers, I enjoy my repeat clients. Over time you become like a family member, seeing the growth in someone's family. I work the Atwater, Merced and surrounding areas. I have done short sales, exchanges and even sold a home with the cat included in the sale. I also find satisfying joy in working with seniors who are downsizing and assessing their needs. If you are relocating in the Military, looking for your first home or your forever home, rest assured, you are in good hands.
Veuillez patienter...
Emplacement :
2995 R Street, Merced, Californie 95348, États-Unis
Barbara Horta parle anglais. Vous trouverez Barbara Horta de CENTURY 21 à l'agence CENTURY 21 MM située à l'adresse 2995 R Street, Merced, Californie 95348, États-Unis. Communiquez avec Barbara Horta en composant le +1 2098122034.