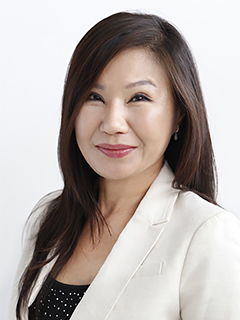 Sarah Han
1823 S. Michigan Ave.
Chicago, Illinois 60616
États-Unis
Portable/GSM : 7732062266
Téléphone : 8479834477

Sarah Han is one of the top producers in the real estate industry, with $141 million in sales volume and 580 closed units. Sarah's ability to obtain top dollar for her listings has been a prime factor in establishing her reputation in the industry. An asset manager from a bank called her "the best agent in the United States." Her encyclopedic knowledge, acute intelligence, and unparalleled work ethic are the core components of her success. Her marketing strategy for listings is comprehensive, expanding over 25 separate components, ensuring the widest exposure for her listings possible. There is an old adage that "you get what you pay for." With Sarah, you get the best agent in the industry, one who always achieves the highest market value possible through unparalleled marketing and uncanny negotiating skills. Sarah is a lifelong Chicagoan and is passionate about real estate. Prior to becoming a real estate agent, Sarah was a successful entrepreneur owning multiple cell phone stores. With her business knowledge and contacts, she was able to transition to real estate becoming a top producer in 2 years. As a result of being a top producer, Sarah is familiar with a variety of areas that includes Chicago and the surrounding suburbs. She can give you her unique perspective about different areas, school districts, and living in the city versus the suburbs. Sarah is a Short Sale expert. While other agents can talk about being an expert, Sarah has closed every one of her short sale transactions. Few agents can match her record and even fewer can match her knowledge, experience, and work ethic. Call Sarah today to find out how she can help you with your short sale. If you are looking for a full service, highly skilled, and results oriented Realtor who is passionate about Real Estate, give Sarah a call today.
Veuillez patienter...
Emplacement :
1823 S. Michigan Ave., Chicago, Illinois 60616, États-Unis
L'agent immobilier CENTURY 21 Sarah Han a actuellement 1 annonce. Sarah Han travaille à l'agence immobilière CENTURY 21 de CENTURY 21 S.G.R., Inc. située à : 1823 S. Michigan Ave., Chicago, Illinois 60616, États-Unis. Contactez Sarah Han par téléphone en composant le 7732062266.