$5,000,000

USD

New Fourteen Mullet Bay Penthouse For Sale
Cupecoy
Sint Maarten

4,118.9 sqft :: 382.65 m2

3 bedrooms

2 full baths, 1 half bath

Residential For Sale, Condominium

Land size: 4,118 sqft :: 383 m2

Sale price per sqm: 13,066.77
Remarks:
Mullet Bay Luxury Penthouse
Fourteen at Mullet Bay has redefined residential developments in St Maarten. State of the art amenities, modern construction, quality materials and world class engineering; Fourteen at Mullet Bay stands as an icon. Plus there is so much planned for this location, it will become a city within its own. No other penthouse in St Maarten compares to this. The views and access to world class amenities makes this the best penthouse in St Maarten. Penthouse Level 20 Total size: 382.65 Square Meters / 4118 Sq. Feet With large rooftop terrace!
Ocean Views
Walk barefoot to the
world-famous Mullet Bay beach
! It's really that close. From door to beach in less than five minutes! Cupecoy is a upscale location with possibly the best all round views in St Maarten. The obvious beauty of the ocean towards Mullet Bay plus the artistic reflections of St Maarten's mountains on the calm lagoon waters offer a dimension into nature that is not found anywhere in St Maarten. "Being out there in the ocean, God's creation, it's like a gift He has given us to enjoy." – Bethany Hamilton
Location: Cupecoy, St Maarten
I live in
Cupecoy
, and I would never move to another location in St Maarten. Some say its too dense with towering condo developments, but I see it as an advantage. I get everything like literally everything within 10-minute walk! The best beaches, check. The best restaurants, check. The best golf course, check. A great nightlife, check. Lowest crime, check. Supermarkets, check. Schools, check Marina for my boat, check. Casinos, check. There is nothing I need to leave Cupecoy for if I didn't work in Simpson Bay. In fact this was quite evident during the lockdown in Covid times. If there was one place you would want to be, it was Cupecoy at that time!
100% Poured Concrete
This is the biggest concrete pour St Maarten has ever seen! I pass by Mullet Condos every day because I live around Cupecoy and I have personally seen hundreds of concrete trucks coming and going all-day. Check out my
Mullet Tower Construction Update
post with pictures from February 2020. The building is made of 100% high compressive strength concrete and no sheetrock. Double mesh 400mm concrete walls to protect you from ANYTHING!
Key feature: Hurricane resistant by the St Maarten's new high standards and anti seismic with European standards.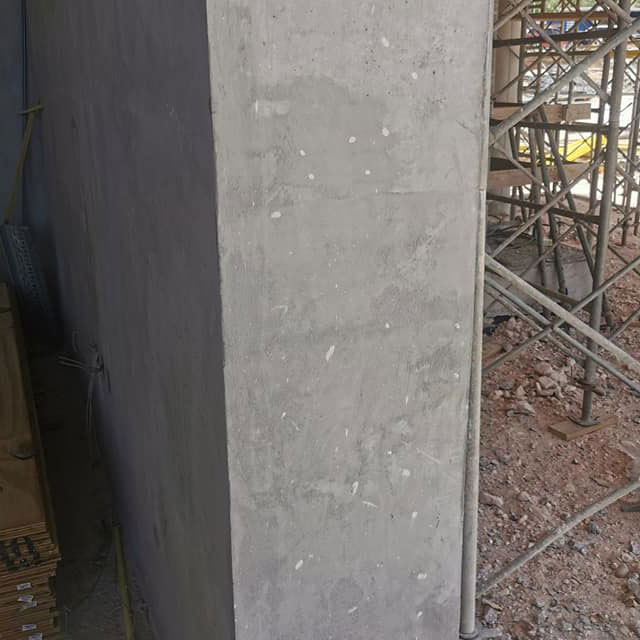 Fortune favors the bold.
Ocean views from every floor!
Mullet Bay Condos is perched on the edge of the infamous 18 hole Mullet Bay Golf Course, offering divine views of St Maarten in every direction. On one side you have the infinite turquoise colours of the ocean and on the other you have tropical greens of the golf course and mountains beyond. Nothing can prepare you for the WOW views! No matter which floor or condo you purchase, the views are just incredible in every single property within Mullet Bay Condos.

Mullet Condo fees
Barely anything considering insurance of your external structure is included. For a property of this scale and return on your money; Mullet Bay Condos make long-term sense! You pay approximately per square foot per year. The following is included in your Mullet condo fees:
External building insurance
Security gate with 24-7 monitoring
Valet private and guest parking
Pool side lounge and bar
Indoor lobby and guest lounge
Outdoor covered lounge
Maintenance of common areas, elevators and gardens
Please wait...
Features:
Location: Near a golf course, Close to A Shopping Center
Condition: Brand New
Location:
New Fourteen Mullet Bay Penthouse For Sale, Cupecoy, Sint Maarten
Listed By
CENTURY 21 Island Realty
The Residential For Sale, Condominium located at New Fourteen Mullet Bay Penthouse For Sale, Cupecoy, Sint Maarten is currently for sale. New Fourteen Mullet Bay Penthouse For Sale, Cupecoy, Sint Maarten is listed for $5,000,000 USD. This property has 3 bedrooms, 2 full baths, 1 half bath and 382.65 m2. If the property located at New Fourteen Mullet Bay Penthouse For Sale, Cupecoy, Sint Maarten isn't what you're looking for, search Cupecoy Real Estate to see other Homes For Sale in Cupecoy.